Frequently Asked Questions
How much are your kittens?
---
Each kitten is unique and price depends on a few factors like coat color, coat type, breed, age, etc. The more RARE the color, the higher the price; Black Silver shaded (ns11, 12, 25), Black Golden Shaded (ny11, 12, 25), Blue Golden shaded (ay11, 12, 25), etc. Proceeds from sales of kittens help reimburse for the following cattery expenses; -Annual medical plans (testing, bloodwork, DNA) & labor expenses (vitamins, ultrasounds, x-rays, surgery, etc.) -Annual life insurance costs for all breeding cats and 30 days for each born kitten -Litter, canned, raw, dry and specialty foods -Grooming supplies (nail trimmers, brushes, shampoo) & professional grooming services -Cat toys, towers, kitten supplies, goodie bags, go-home folders -Website domain name, hosting, web page design and email fees -Professional marketing & advertising fees for new litters, logos, stationary -Professional photography fees -Club registration, listing, show and travel fees -Procurement of future breeding cats from other breeders -Costs associated with shipping said breeding cats -Federal Tax -Transportation & local delivery (gas) fees -etc. etc. etc.
---
What breed kittens are available at our cattery?
---
-Scottish Straight -Scottish Fold -British Shorthair
---
When are kittens available for pickup?
---
Our kittens usually go home around 13-15 weeks. Like children, each kitten is developing at their own pace. We do not release kittens earlier than 13 weeks at any time as the first 3 months are crucial to their development, forming habits, socialization, etc. Kittens that are separated too early can develop unhealthy habits, become socially awkward/scared or get sick easily as their immune system has not fully developed yet. First round of vaccinations is at 8-10 weeks. Second round is at 12-14 weeks. After that there must be at least a 2-week quarantine where we watch for allergic and inadvertent reactions to vaccinations. ***Kittens leaving prior to 16 weeks old will require final FVRCP and Rabies vaccinations.***
---
How can I reserve a kitten?
---
All kittens will be listed online when they are ready to be reserved under the following categories:
-Available (available to purchase/be reserved)
-Not Availalbe (someone has placed a deposit and signed a contract for this kitten)
-Cattery Observation (we are observing this kitten to see if he/she will stay with us for our future breeding program, may become available at a later date)
In order to reserve a kitten, please fill out the kitten application located on the Homepage to tell us more about you, then we will send you a contract to sign for the kitten of your choice and the last step is to pay the 30% deposit.
***KITTENS ARE NOT CONSIDERED RESERVED, UNTIL THE DEPOSIT IS PAID AND CONTRACT IS SIGNED***
---
Can we deliver/ship?
---
Yes! Delivery is available to any US state via the following options: -Cargo via a major US airline ($500 flat fee), includes health certificate, carrier, blanket, etc. -Flying Nanny (inside plane) price depends on destination, must ask in advance -Local pick up (FREE) -Delivery (free within 20 miles)
---
Is there a deposit?
---
Yes, the deposit is 30% of the kitten price. Deposits are non-refundable with the only exception if the breeder refuses the sale. Deposit payments can be made via Zelle, PayPal, Wire, Venmo, CashApp and CC (+ cc fee).
---
What litter do we use/recommend?
---
We regularly use and recomment the Purina Tidy Cats LightWeight Free & Clean Unscented Dust Free Clumping Litter. It can be purchase at most major retailers like Petco, Walmart, Target & PetsMart.
We also recommend and use FRESH STEP Premium Unscented Crystal Litter.
---
What litter boxes do we use/recomment?
---
Our cats are accustomed to both open and top closed litter boxed. They do prefer enclosed boxes and by far the favorit is the: IRIS Top Entry Cat Litter Box available on amazon.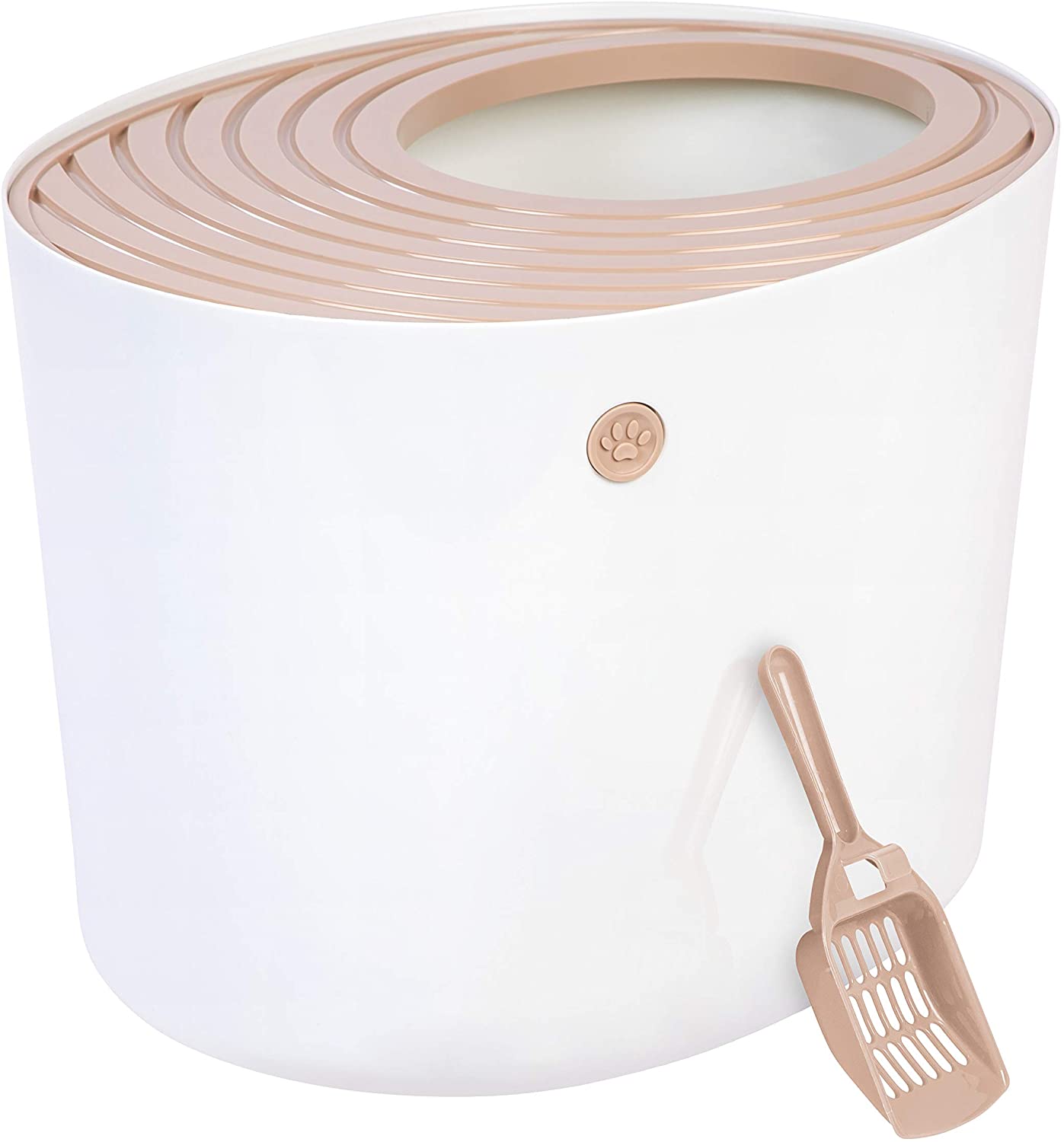 Another big favorite is the ScoopFree Automatic Cat Litter box. Overall the box is frequently on sale at a mojor retailer like Petco, PetsMart, Walmart, etc. and averages over the life of the box as the litter is left cleaned and also longer lasting then clamping litter.
---
How often should you bathe a cat?
---
Cats are self-cleaning animals and unless they go outside, they will take care of their own grooming (with the exception of nail trim). We suggest a periodic bath, but no more then once a quarter. Nails should be trimmed about every 2-3 weeks.
---
Do you recommend that we spay/neuter our cat?
---
Absolutely. This is required by our contract and must be done before the kittens 7th birthday. Overpopulation is a problem and we expect our future kitten owners to take that seriously! Please download the attached brochure for more information and benefits. CLICK HERE FOR DOWNLOAD *IF kittens are not spayed/neutered according to contract, a BREEDING fee will apply and we will send you an invoice due immediately. Breeding fee is double the pet purchase price. If fees are not immediately paid, we reserve the right to immediately reclaim the cat at your expense. All legal fees associated with reclaiming is the responsibility of the breaching party.
---
Are your cats registered? Can we purchase "without paperwork"?
---
Of course all of our breeding cats are TICA (The International Cat Association) and/or WCF (World Cat Federation) registered as purebred British Shorthair and Scottish Fold/Straight. Pedigrees are kept on file and are available to be viewed upon request. Kitten Pedigree and Registration paperwork is available ONLY after confirmation of the spay/neuter surgeries. There is a processing and paperwork fee that we are charged by TICA for any additional generation pedigree, which is then passed down to the requesting party, depending on how many generations you are inquiring about.
---
Where do your cats live?
---
All of our cats and kittens live indoors. They go out for vet vsits and grooming appointments in a carrier, but they prefer to live inside :)
---
What DRY food do we recommend?
---
We are constantly on the search for great, grain free dry food. We currently use Acana, Orajen, Open Farms and Farmina Cat food. Some foods are too concentrated, so we often use half half portions. We do not recomment brands like Purina, Hills Diet, Iams, Rachel Ray or any other brand that contains a large amount of filler grains. Those are unnecessary to a cats diet
.
---
What CANNED food do we recommend?
---
There is a great veriety of kitten food available on the market today. Some of the brands we use are: Nulo, Blue Buffalo, Instinct, Nutro, and Weruva (B.F.F.) pate combination packets that can often be purchased on sale at Petco or PetSmart. We do not recommend products that have a large amount grains in them. Also, we DO NOT recommend brands like Fancy Feast, Friskies, IAMS, etc. as we do not believe that they contain enough nutrients for a healthy balanced meal.
---
What is the proper meal portion?
---
Please use all foods as instructed by the manual label. Each food contains a different proportion of nutrients and is best used when used as directed by the manufacturer for the weight/size/age of the pet.
---
Do you charge Sales Tax?
---
-If you come to pick up your kitten at our cattery, then YES! In compliance with state regulations, we must charge sales tax on all purchases. -If we are delivering to Portland or anywhere else in OREGON, there are NO sales tax, as this is considered an out of state transaction. -If your kitten is being shipped, there are NO sales tax.
---
---